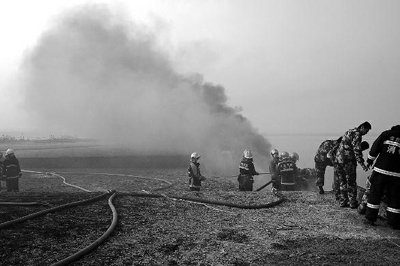 In November 22nd, Qingdao Sinopec pipeline company pipeline rupture,leakage of crude oil. Pipeline companies and oil depot deflagration in the cleanup process, pipeline rupture and fire and explosion killed 35 people,injured 166 people, up to 23 days, the victims have been increased to 44 people, at the same time the deflagration underground pipeline also makes the surrounding many street burst, the damage to the vehicle.
According to the preliminary analysis, the reason of underground pipelinefire explosion is pipeline leakage into the municipal pipe network caused by. The specific cause is still under investigation.
Oil spill accident thought-provoking, easy access to municipal pipe network, is the human factor or other reasons? Safety of oil pipeline areflammable and Explosive Deflagration, Qingdao oil pipeline is next to residential areas, municipal pipeline pipeline why distance so close?Pipeline requirements very strict, the pipeline is the norm, is how through the assessment?
In recent years, the frequent occurrence of major accidents in petrochemical enterprises, Sinopec and the storm. The accident should be on high alert trigger business and management, safety managementoverhaul, strengthen supervision. Petrochemical enterprise daily on thepipeline of all equipment to be related to the examination, investigation andunsafe factors, fundamentally put an end to such accidents, ensure the safety of chemical industry.
The past passed by, may the dead rest. Hope the accident this can serve as a wake-up call to the petrochemical enterprises.