| | | | |
| --- | --- | --- | --- |
| About Us | | | |
| | | | |
| --- | --- | --- | --- |
| Construction | | | |
| | | | |
| --- | --- | --- | --- |
| Equipment | | | |
| | | | |
| --- | --- | --- | --- |
| | About Us | Home - About Us | |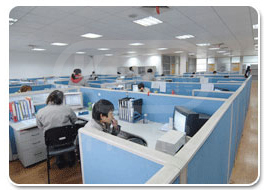 Shenzhen Kelin container cleaning Engineering Co., Ltd. (clean) is the only one approved by the government, with the container (tank), industrial and commercial cleaning pipeline equipment for special formal registration of the special cleaning company. The company is located in Shenzhen Special Economic Zone, based on the Pearl River Delta, Guangdong oriented, radiation throughout the country, as the business continues to expand gradually extending to the Middle East area of Petroleum Exporting Countries trend.

The company various cleaning equipment advanced, with "high standard, strict requirements" for a course of action, make full use of domestic and international double advanced equipment resources, adhere to the "leader in equipment, exquisite technology" as a professional guide to enrich enterprise system. Establishment of interaction with the equipment manufacturers and the industry, G house short set director of public house, share experience, feedback transfer information, explore the development of the industry track.

Since its inception, the company in the petroleum chemical industry, railway, aviation, military reserve power energy, manufacturing, food and beverage, smelting mineral, municipal, medical paper port areas such as container (tank), piping, equipment cleaning maintenance and construction and accumulated experience, laid the foundation for the growth of enterprises.

Long-term since, on the domestic and foreign famous enterprises and support, in the relevant experts for their care, adhering to the "train of thought decides outlet; layout decided the outcome orientation determined tonnage" business philosophy, adhere to the transverse parallel core technology and service management dual system, following the foundation of scientific outlook on development is to become a set of special tank cleaning, rust, oil tank, oil tank, oil tank installation demolition of oilcan anti-corrosion, anti-corrosion metal structure surface and heavy anti-corrosion treatment of lateral coverage, in gas station, oil and gas storage station maintenance new rebuilt engineering and oil and gas recovery in the construction for the longitudinal development of comprehensive service industry.

"Don´t make a clean style" Kelin to advance the concept of scientific development closely; strong confidence and tenacious fighting spirit is Kelin people style; "cleaning" do not do peer reputation of well-known Pearl River Delta, into the oil tank cleaning industry leader.